Original sketch by Gwyneth- 3¾" by 4"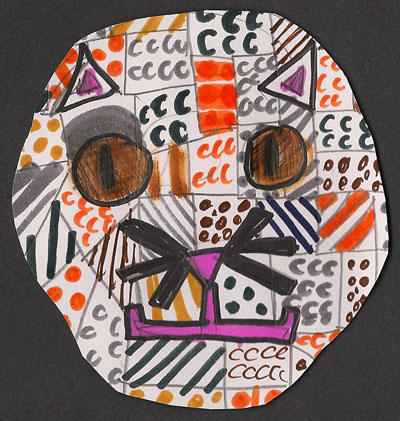 I spent some of the recent winter break helping my 11 year old daughter Gwyneth create this stained glass panel. She was the designer and I was merely the fabricator. Wonderful experience, and I love the result.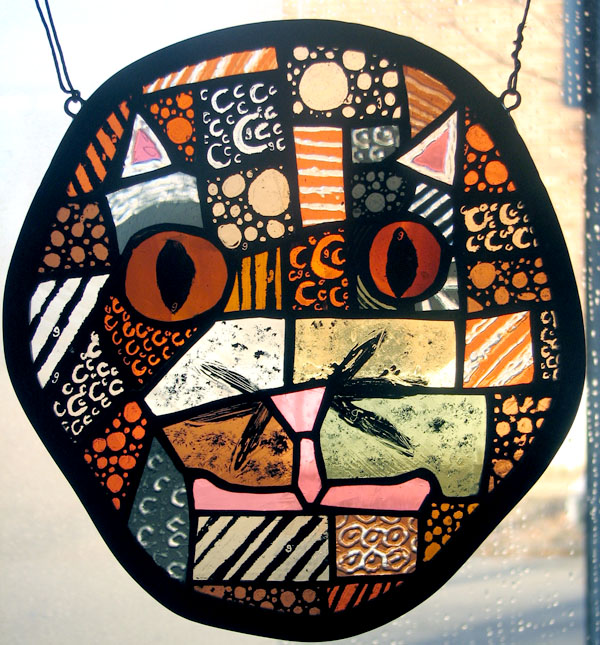 full story below the fold...
Original Sketch to Working Drawings
I scanned the sketch, enlarged the panel and added lead lines and pattern numbers.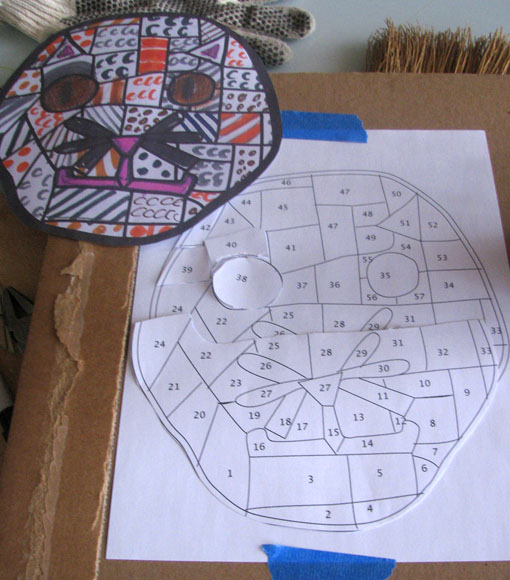 The various working drawings at the bench.
Glass Selection and Cutting
Gwyneth cut about a third of the pieces herself. As for the other two thirds, she chose the glass and laid them out for me to cut.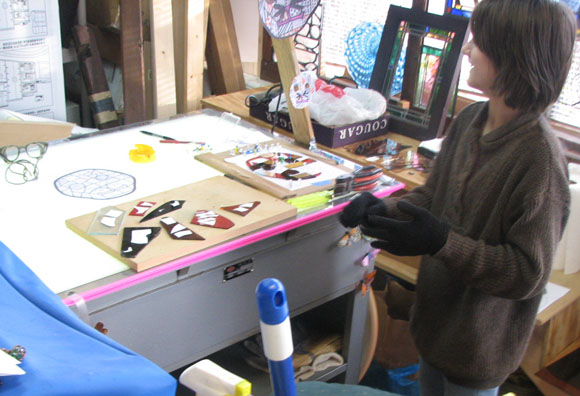 The panel was made up of all scrap handblown antique glasses, with about a third being flashed glass.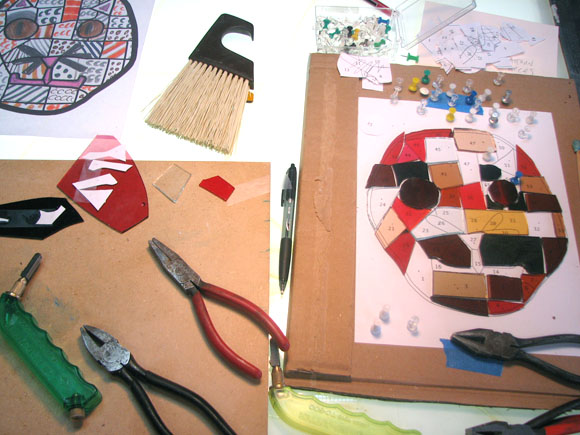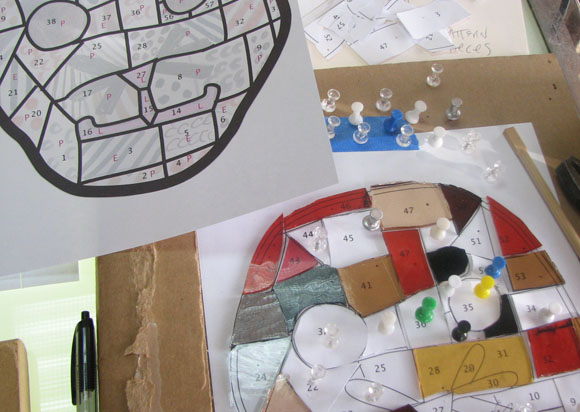 Glass Painting
Gwyneth did all the painting. Most of it is done in the 'scratch-out' technique, where the individual piece of glass is totally covered with paint, allowed to dry, and the design is scratched out with a needle or scribe. This shows her applying the paint and shows a few pieces covered in paint and drying.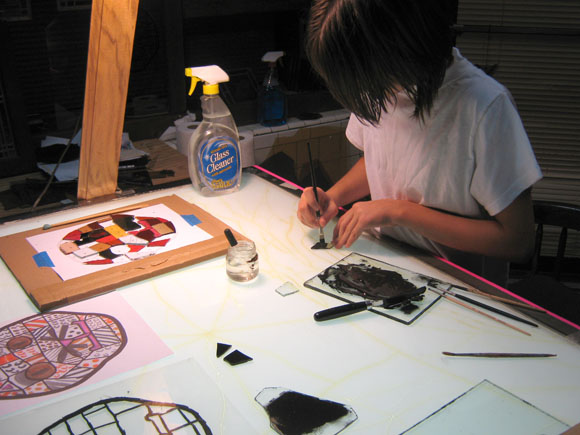 In this photo all but a few are already scratched out. The all-black pieces in the upper right are the last ones waiting to be scratched into.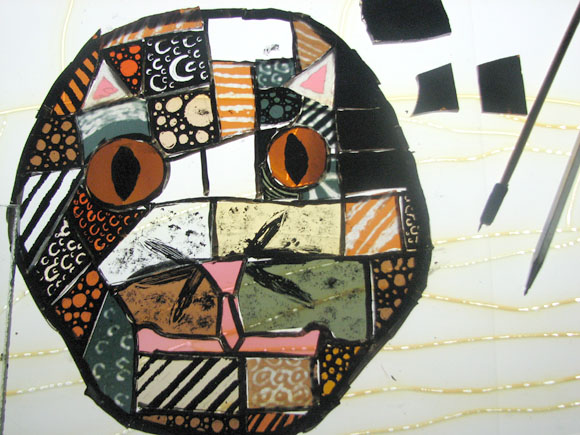 stained glass - it is a dirty business...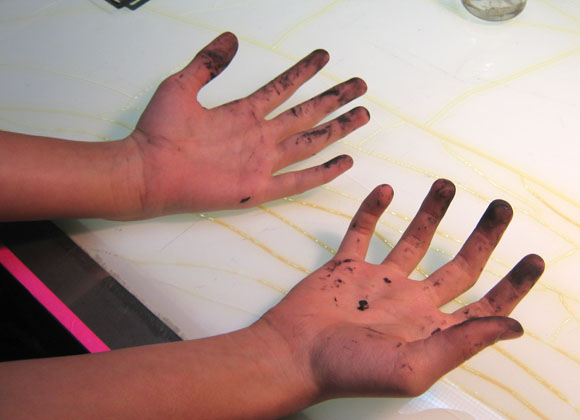 ...and a dangerous one. Gwyneth's first stained glass related bandaid. A true right of passage. I feel so proud.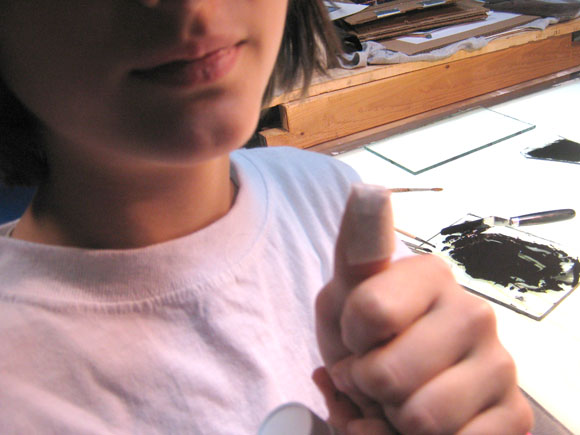 Glass Engraving
Of the 44 pieces in the panel, 29 are painted, 4 are left alone, and 11 are engraved. That is, they are flashed glass pieces engraved using a dremel tool with a diamond bit, and fire polished in the kiln.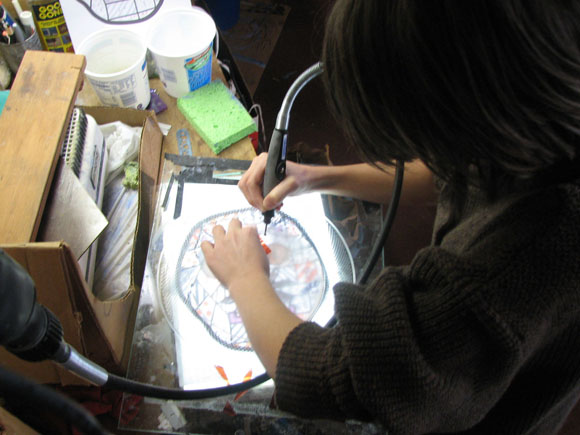 Copper Foiling
Gwyneth got her first try at copper foiling and foiled about 8 pieces. I did the rest.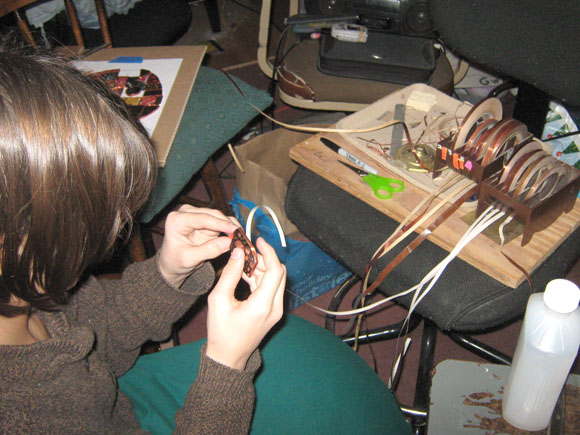 Assembly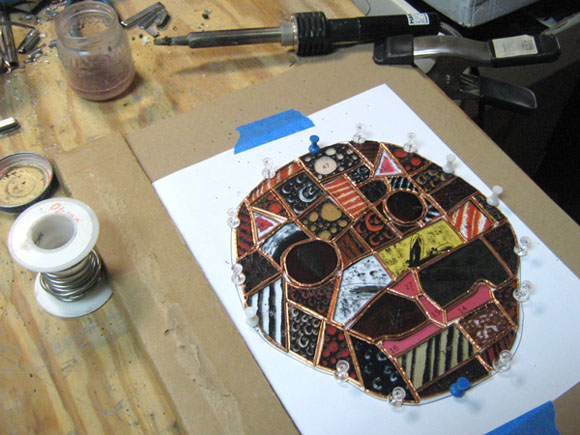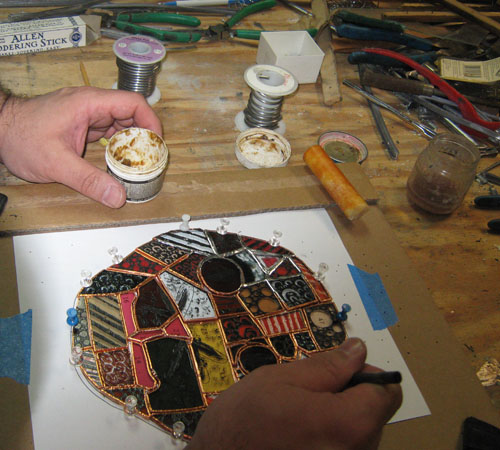 This is just after the patina was applied. I usually go for nearly a jet black on my own pieces, but in this case it seemed with the warm colors that a lighter copper patina was best.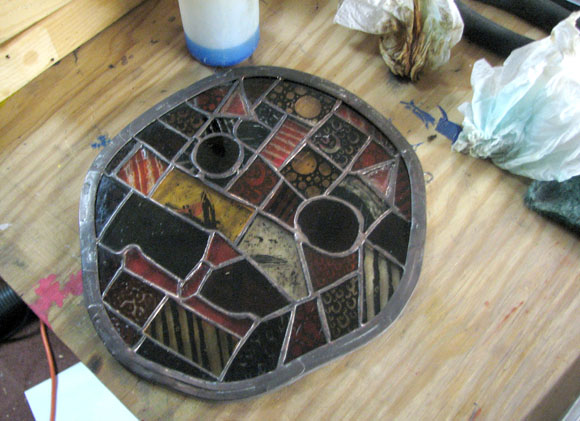 the final panel again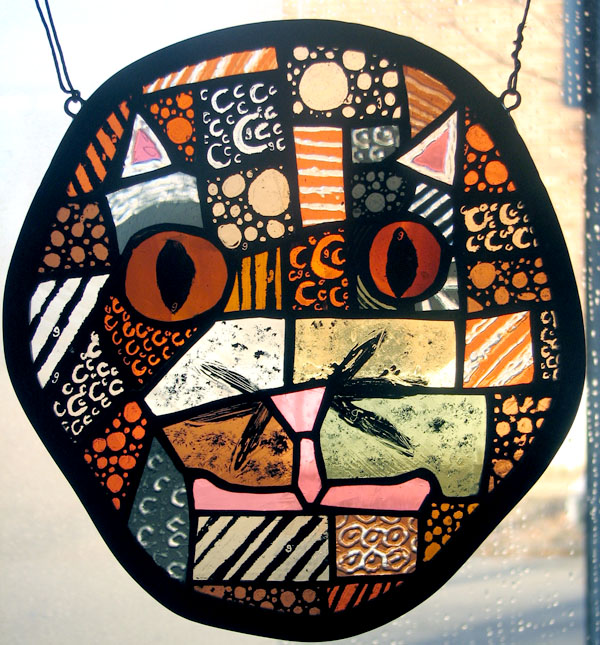 Signatures
Gwyneth made all the creative decisions. I made suggestions, but she had the final say on all things. Sometimes she made decisions I would not have done if it were my work, but there were a few times she did it her way and it came out much better than what I was thinking. An interesting example of this is found in the way she signed the panel. I suggested she sign it in a conventional way, by choosing a spot in the lower right corner and painting in her initials, 'GDK'. She didn't like that and decided to use a very fine needle and scratch in little g's throughout the panel. You can only see them in the close up shots.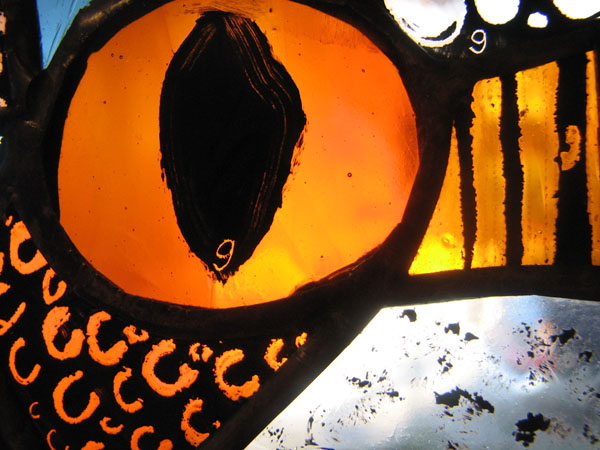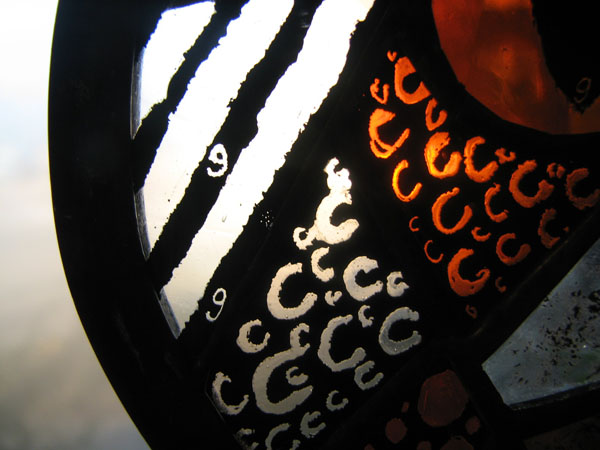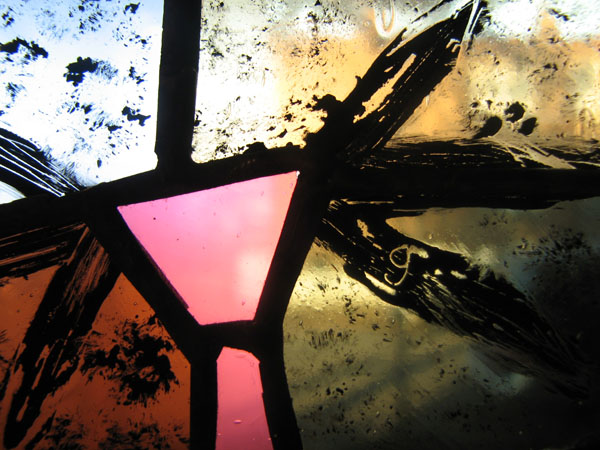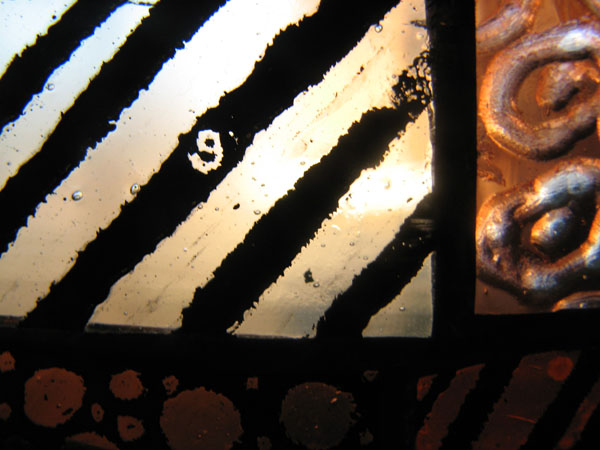 Gwyneth with the completed panel.